About Trevor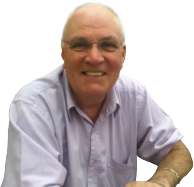 Hi, Trevor Greenfield here,
The whole purpose in putting this blog together is to help you become successful in your business. I include hints and tips on all aspects of running a successful business online. I also provide links to products and services that I've used and continue to use in my business and I feel would be beneficial to you.
If you are not already a subscriber to my 'Trevor's Tips' newsletter, I urge you to sign up now. It's fun, informative and free. Many people consider it one of their must read newsletters. The constant theme running through the newsletter is success – your success. That's my focus and has been since I started online nearly 20 years ago.
When you join Trevor's Tips you'll get my free report "Online Income Fast-Track". Joining is easy to do. Just click the "Join Now – It's Free" link above and enter your name and email in the form provided on that page.
"… since I started subscribing to Action Today it has become such a part of my week that I'd be lost without it. I've learned so many things that have helped me get going online".
– James Davies
I have been marketing online since 1997 and coaching my clients to develop their own online businesses since 2000. I also consult with many large corporates on how to incorporate Internet technologies into their operations and utilize the power of marketing online.
I currently live in Kidderminster in the United Kingdom where I run my business from a small local office.
My Core Values
I believe our core values are the most important indicator of who we are. They underpin everything we do in life and in business. We cannot act in a way that is contrary to our core values, our system would not allow that and we wouldn't feel comfortable with it either.
My core values can be summarized as follows;
1. To be true to my beliefs in everything that I do
2. To respect all persons for who they are irrespective of creed, race, color and gender
3. To strive to provide quality information and valuable service in everything that I do
4. To always act with honesty, integrity and compassion
5. To always be approachable irrespective of my experience, wealth and social standing
6. To continue to learn and grow in order to provide the most current help and guidance
My Mission Statement
To provide the very best help, advice and guidance to aspiring entrepreneurs based on my own knowledge and the knowledge of members of my company. To always act with the highest principles and code of practice putting my clients and colleagues interests and needs first.
My Vision
To be among the most respected providers of information on the Internet.
To build a growing list of entrepreneurs who with the benefit of our training courses, coaching and mentoring have become wildly successful in their own businesses.
To build an organisation that my successors will be proud to take forward to even greater heights.